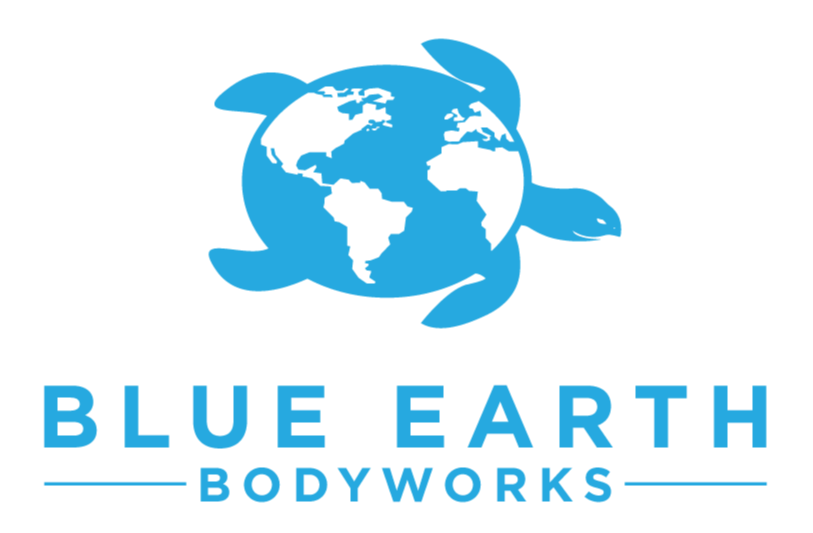 Blue Earth Bodyworks is committed to providing high quality bodywork. Further we pledge to put the health and wellbeing of both our customers and employees first by providing fair and honest pricing and pay, and a safe and supportive environment. Additionally Blue Earth Bodyworks is also devoted to community service and world conservation efforts.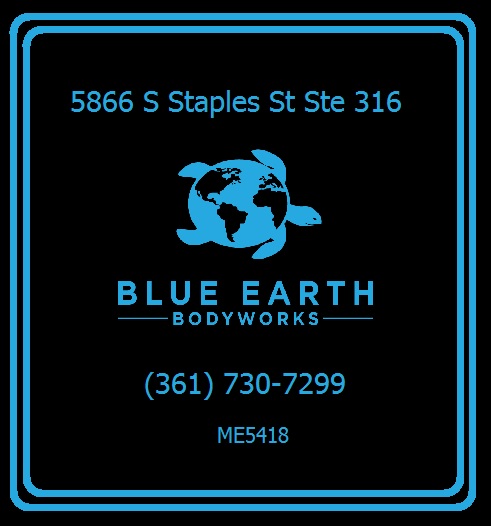 Call now to schedule your appointment!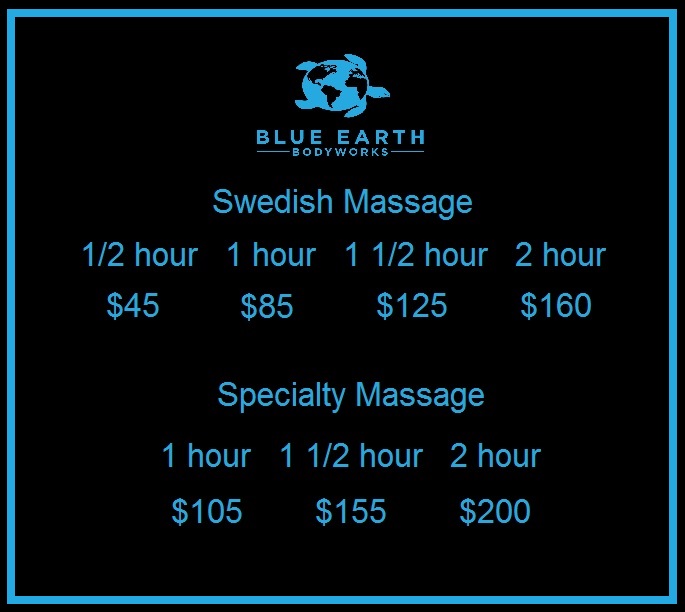 In an effort to treat massage therapy as a legitimate branch of health care, Blue Earth Bodyworks does not accept tips. The prices listed are all you pay for the professional bodywork you receive.